If you've read "Sleazy Jeff's Used Autos" you'll know that I had two different parties tell me the van operated 'great'. One of those parties was a mechanic (independent of the dealer) that I had hired to do a pre-purchase inspection and that mechanic had cleared the van as 'runs and drives great' in the pre-inspection report.
In summary, we didn't even make it out of Phoenix (Anthem) because the van was shuddering and jerking so badly. The dealer and the pre-inspection mechanic ignored messages over the course of 2 days. I think that it was bad enough that the van didn't operate correctly, but the profound disappointment in these people who obviously lied mostly took center stage.
I haven't sat idly by. I have been working in the background to address the lack of…oh geez, I don't even know a good word…ethics…demonstrated by that fiasco.
Several weeks ago I sent the Artist Formerly Known as a Mechanic who said it 'runs and drives great' a paper letter, (as well as the dealer – no response there) addressed to the address on the inspection report, along with a copy of the repair receipt (which included the location, date, work done, the van's VIN & mileage, and amount I paid) since he didn't answer his texts over 2 days when we were stranded in Phoenix. The letter was just returned to me last week as "ATTEMPTED, NOT KNOWN".
Ssssooo…I sent that mechanic an email over the weekend and attached the original paper documents. Lo and behold, I got a response! But, wait! He said (emphasis mine):
"However since you did not contact us (which I actually did and still have the dated sent texts) in regards to the mechanical issues and instead took  it to a shop that is notorious  for selling unneeded repairs (ouch, the irony! And completely irrelevant to the fact that the van was not operating 'great') we may not be able to  help…In order to  help (condescending arrogance alert) I would need to be provided  with the old parts for inspection (keep reading!) and a diagnosis  report from the shop as to the problems the vehicle was having upon arrival and reason  for the repairs  done (because the repair bill-copy and my letter explaining what happened wasn't enough) ."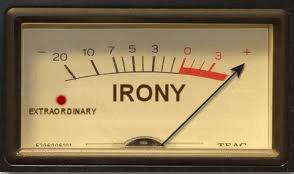 Isn't it fortunate that I do…
…just happen to actually have some of those parts? 😀
Now, that 'notorious shop' mechanic allowed me free access to what he was doing while he had my van all torn apart and was working on it. They threw in a free oil-change and also fixed the fuel leak for free. The mechanic presented me, unasked, with these original parts as a souvenir in the box the new parts came in, shaking his head.
The reason for the 'notorious' comment via the 'runs great' mechanic in his emailed reply above is that the shop that actually got the van going for us so that we could be on our way is affiliated with a national chain.
When stranded, Roseytail had looked up on her phone where we could try to get the van to, the 'notorious shop' actually had good reviews and was only 1/2 block from where we were stranded! Ding, ding – we had a winner and as it turned out, they were the only ones to actually help us. But the proof was in the results. The van ran incredibly smooth afterwards! In fact, now sometimes she runs so smooth it's hard to tell if she's actually idling.

More email (for fun):
"I have reviewed your inspection report  with my technician who is very  experienced and  trustworthy and we both agree that the report provided to you was accurate and the vehicle had no drivability issue during the inspection."
Of course! I'm pretty sure that teeny leprechauns came in the night and broke and burnt things suddenly from when the van was inspected to when I picked it up. Those little bastards were after me Lucky Parts!
Green Caps
Pink Spark Plugs
Yellow Filters
Orange Rotors
Blue Wires
Purple Bullsh**
Part of this delicious rip off!
I hope you've enjoyed this journey through Unneeded Part Land as much as I have! Tune in tomorrow when I remove those pesky tires and that irritating steering wheel. Why actually fix unneeded things when a vice-grips and duct tape will do?!
Spark plugs? Just use a flint!
Oil?
Who needs that?!
I'm sure any kind will do…
Nah. You don't need a radiator…
Brakes? What brakes?!
…………..
……..