Sung to the tune of Beverly Hillbillies.
Now listen to a story of a man named Jeff
Greasy salesman who didn't give an Eff
Then one day while he was trying to sell a car
A mad customer kicked his @ss really farrrr….
We pulled to where the lot was and parked on the street out front. It looked like Auto Prison, surrounded by a large fence. Cars were packed in like sardines (cardines, har-har!) <cough>.
But there she sat – the van we'd come all that way to get. If she could plead with her headlights for us to get her out of there, she did.
I'd waffled over what type of van I should look for.  Then suddenly I knew, thanks to my son and his interest in a pickup of the same make and era that I'd previously had before we got Hhrbie, because she was such a good truck. I knew then I wanted a GM conversion van, mid 90s, with a 5.7L v-8.
I had a 93 Chevy pickup with that same motor and it was the best truck I could have ever asked for. Even when I was sick and broke and I didn't have a pot to whiz in or much of a window left to throw it out of, that truck never stranded me. Due to the things that come up sometimes, a few years down the road it was decided that a newer vehicle would be more practical and reluctantly I traded her. Although we really like Hhrbie, I frequently miss(ed) my pickup.
You can't tell from the picture, but unfortunately the body was rotting off of my poor truck. She suffered from the infamous cab-corner rot and was going also over the wheel wells and above the running boards. At the time, I couldn't afford the kind of money it would take to restore her.
I found just the right van listed in Mesa, AZ. A 95 GMC high-top conversion van with just under 100k on the original 5.7L v-8 motor. Bingo! I knew ahead of time that to find a high-top conversion along the lines of what I was looking for was going to require navigating some distance. I did all I could do on my end to try and make it work. I hired a mechanic (independent of the dealer) to go over the van for me. Upon their green light, I agreed to buy the van and I made the necessary arrangements.
Sleazy Jeff's had several locations throughout Mesa & Phoenix. They had a decent BBB rating. Along with hiring a mechanic and running VIN checks, I'd covered the bases. I knew the van had lived in AZ and CA.
And finally…there we were to pick her up! Sleazy Jeff came out drenched in sweat. His head spun around 360 degrees a few times and smoke wisped from his nostrils and ears. He flung open the doors to the van and I saw the interior wasn't in as good of condition as the pictures had shown. No matter, I'm fairly handy at detailing.
We got the paperwork taken care of. I drove her out of the lot-prison and out into the street and parked her while the girls and I worked up a game plan. They would follow me with Hhrbie. It was a weekend and Sleazy Jeff slithered off soon after. Actually in hindsight I'm sure he was pretty anxious to leave. He'd said to call or text him if we had any problems.
We were near the interstate, which we headed for. In 3 minutes I knew there was something terribly wrong.
<lurch, shudder, slam> ?!
My heart sank to the soles of my shoes.
She didn't want to get up to speed, and when she did, she lurched and slammed badly. I knew she wouldn't make it home like that. I thought she had a serious drive-train problem from the way she was behaving.
I had been ripped-off, essentially. Lied to by 2 different independent parties about the condition of the van. If I knew in 3 minutes there was something very wrong, I didn't figure Sleazy Jeff and the mechanic I hired could possibly not know that also. Sleazy Jeff knew he was sending me + kids out on a 1,200 mile trip with a van that wouldn't make it. And the mechanic? Really? How could he have possibly missed this?
Sleazy Jeff wouldn't answer any of my frantic texts about there something being wrong with the van and was long gone. The mechanic who cleared it wouldn't answer his texts, either. They all vanished. We were essentially stranded in a strange city, 1,200 miles from home.
We pulled into a parking lot to try to figure out what to do and regroup. We decided to head up the road a little ways to find a gas station as the van was pretty hungry. A few blocks up the road in Anthem, AZ there was a Circle K. We hobbled up there.
I pulled up to a pump to fuel the van. I put the nozzle in and started fueling. My eldest cried, "Uh-oh!" I looked and fuel was raining down from somewhere behind the quarter-panel.
Oh fabulous.
My eldest grabbed some paper towels to try to catch the trickling stream of gas. I peeked up under the fender and saw hose, held on with two clamps. It was raining down from the first of the clamps. An attendant came out with floor-dri to scatter to catch the mess.
I wondered what in the bloody hell we were going to do. I had to stop fueling.
Sometimes I seriously dislike WalMart. I used to deliver loads to them. But today WalMart was an oasis, a place we could go park and try to figure out what to do. We hobbled the few blocks over there.
We spent the night in the lot, forgoing the motel I'd originally planned for as I knew whatever repairs the van might require would be expensive.
We had no idea who to call. In the morning, my eldest consulted her phone GPS and it showed a repair shop, literally only 1/2 block away with good reviews! Another oasis!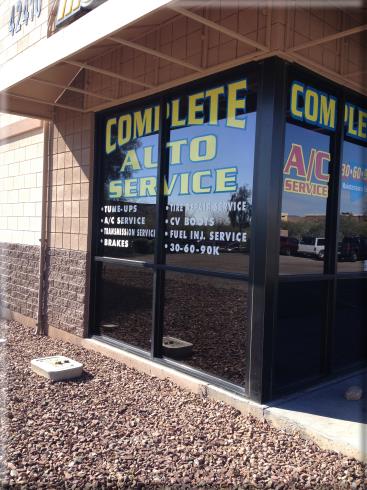 We limped over there. I parked the van, went in and told my story to the kid behind the counter. He took our keys and sent an older mechanic out to test drive the van. I waited nervously.
The mechanic finally came back. He chatted with us for awhile. He told us he'd owed a number of those particular vans. His diagnosis was that it needed a full tune up so badly, the van was missing under load, hence the terrible lurching and feeling like it was slamming in and out of gears. We would see later that plug wires were burnt, parts of the cap/rotor broken off…just…gone. The whole shebang ended up in the upper hundreds, a lot of that was labor.  I saw the van when the mechanic had it apart, it didn't look like those things had ever been touched through the life of the van! Poor girl.
The mechanic also said these were very solid, good vans.
The owner of the shop came out to talk to us. Apparently they had a rash of folks coming in who had purchased vehicles somewhere, then were having problems! He asked me where I had gotten the van, I told him. He knew who they were. He knew the particular salesman we had dealt with. He asked to take a peek at some of the van's documentation and commented about seeing "how sleazy Jeff is".  Jeff's moniker of Sleazy Jeff was born.
I was afraid I was again possibly being ripped off, but I had little choice. What if this expensive job didn't fix the van?
We opted to take a drive up around Prescott while we waited as we had several hours to kill. The weather was incredible, up into the 70s and bright sunshine.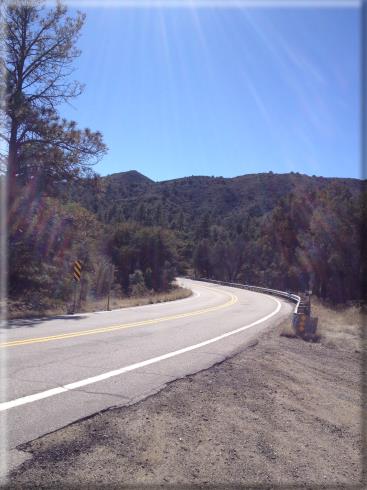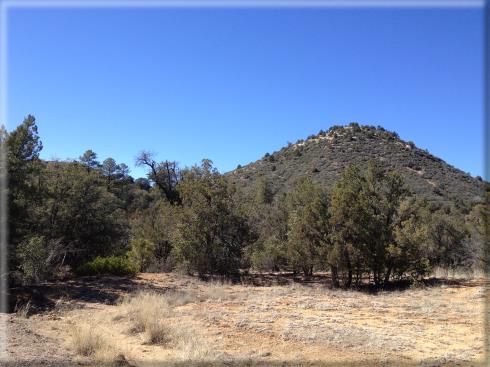 Finally, late that afternoon on the way back from Prescott, I got a call that the van was ready. I asked if they'd tested it to make sure it ran and drove okay, they had. They fixed the fuel leakage as well and threw in an oil-change.
After paying for the repairs, with trepidation I took it onto the interstate. No more lurching and slamming. There's a little free-play in the steering wheel, but my pickup was like that also so it didn't alarm me. I'll have the front-end looked at at some point.
Here's the good news part of this story. After several hours of just driving and trying to relax from the intense previous stress and anger, I realized I loved the van and she really reminded me of my pickup. When now operated correctly, she drives like a dream. She's like driving a cross between my former pickup and my former Kenworth. It was the strangest thing and made the hair on my arms stand up, I could smell my old pickup in the van. Maybe I kind of have my beloved pickup back.
I may come in and tweak this post a little further when I get time. I've spent this weekend working on things with the van's interior and I had to put this post together in a hurry. It's been cold and ishy, so I still don't have much for pictures. I expect to be able to get some decent pictures by next weekend when it warms up a little!